On July 26th, 2022 I was packing up my car and preparing to head out west. I filled my small Honda with just two suitcases and my two pups, Gizmo and Stormy so my mom and I could make our way to California for the first time in our lives before I would head to Hawaii. A year later, I am sitting here reflecting on all that has happened since then – I moved 4,000 miles from home with the help of Pet Jets and now I am blessed enough to work for them. My husband received orders for Oahu in May of 2022 and as excited as we were, the stress of getting our dogs safely to the island was always on my mind. Anyone who follows me on social media knows Gizmo and Stormy are always by my side, I couldn't imagine putting them alone under a plane to fly many hours over the Pacific to Hawaii. I started researching options and I happened to come across, Pet Jets Inc. on Facebook. I inquired and within just a few hours I received a call from the now CEO of Pet Jets, Honey.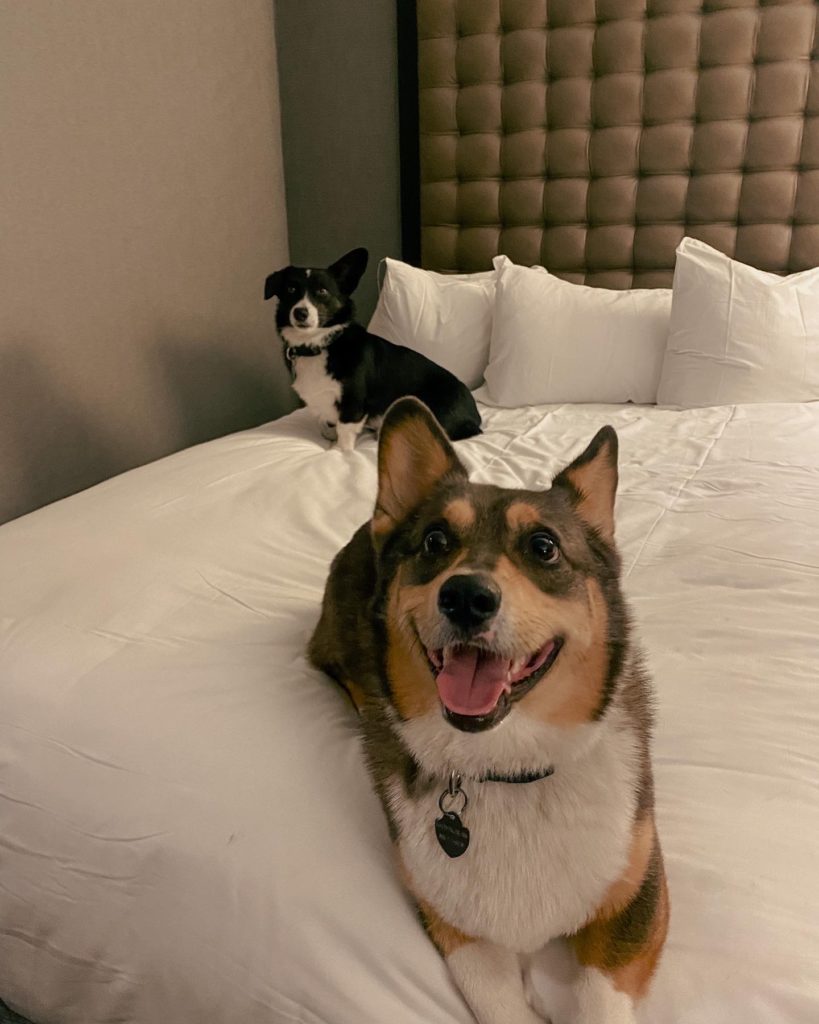 Many of you now know me as the Special Projects Coordinator of Pet Jets, but my journey began last summer as a member looking to safely fly my dogs to their new home. That is why my time and effort is so heavily invested into Pet Jets. For me, this is not just a job, but it is a passion. Honey and I are pet owners ourselves and providing our members with stress-free, exceptional service is our goal. I want to offer our current and potential members the same great experience I had when I moved with my own dogs. Often flying with Pet Jets is a once or twice in a lifetime experience and we want it to be one that is remembered fondly by our members. We want our members and their pets to have a fun, stress-free experience when they fly with Pet Jets – we want our humans kicking back enjoying snacks and drinks while their pets lay comfortably by their side or on their lap.
Honey was helpful from the first conversation and I become a Pet Jets member just after. This was back in June 2022. So much weight was lifted off of my shoulders when I signed up. I had to think about selling a house, a car, moving household goods, preparing paperwork for my dogs, and just moving my entire life 4,000 miles away. Joining Pet Jets was the best choice I made throughout the moving process. In July, our shared flight option was booked to go from San Diego to Hawaii – to Maui, Kona, and Honolulu. The adventure of a lifetime was about to begin!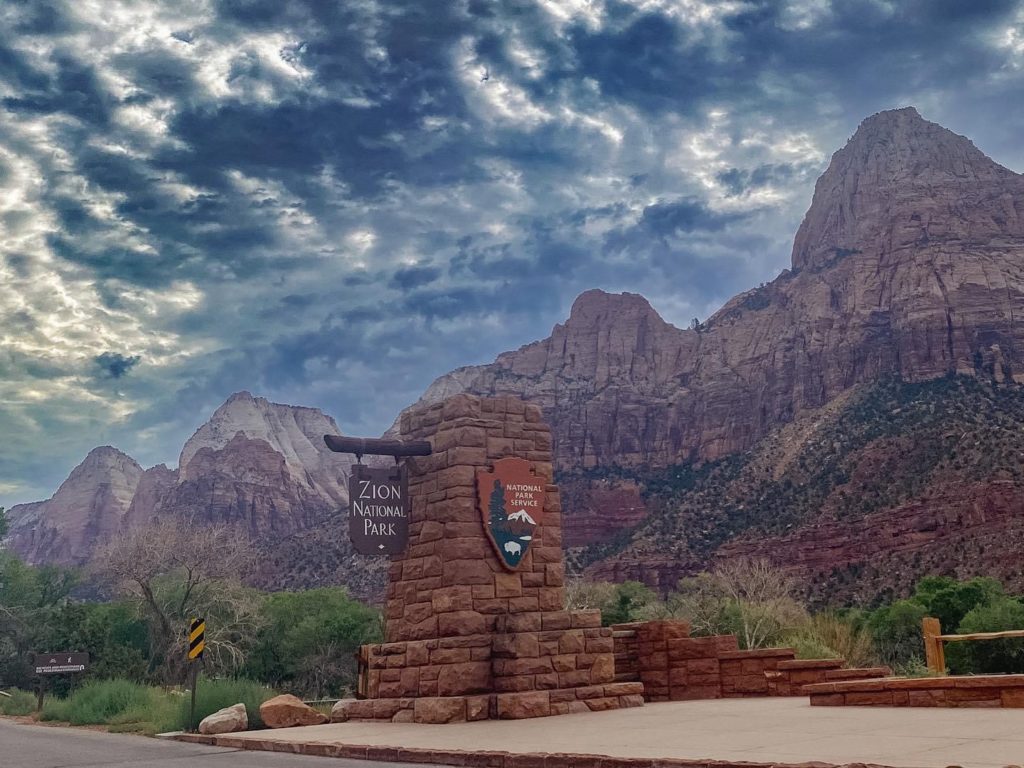 Once the flight was booked, I started planning out our road-trip across the United States. My mom and I were going to hit various national parks and states along the way. We stopped at the Gateway Arch, Vail, Moab and Arches, Zion, the west coast, and many other beautiful places throughout the United States. The road-trip along I-70 felt incredibly long on days we passed through non-stop fields in Kansas, but once we arrived in California it felt amazing to know we were one step closer to our new home.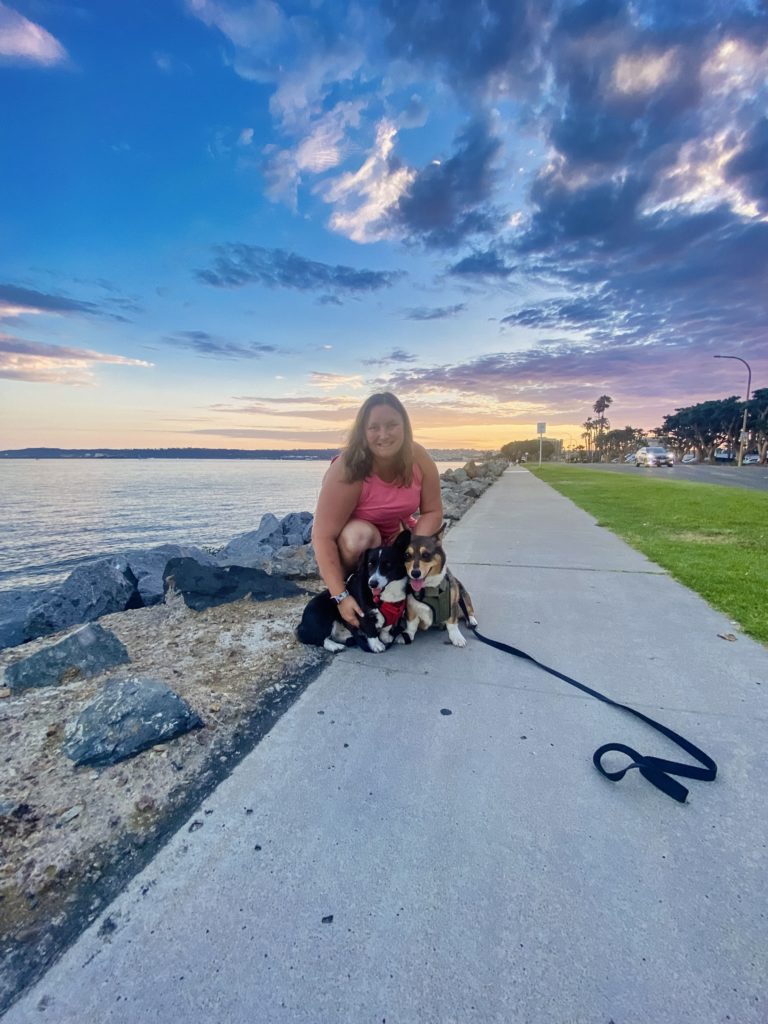 Since my journey last year, Honey has guided me in working within the private jet industry and I have been able to be apart of helping families move to and from Hawaii just like I did. We have also helped families fly to Spain, Puerto Rico, and to locations within the United States as well. Every time we help a member fly safely to their destination my heart is full knowing we helped them during such a big event in their lives. When planes land and take off here on Oahu, I love to meet our members and their pets. You will often find me spending time at the airport to greet members moving to Hawaii with leis, or to watch our members take off for the mainland to start a journey somewhere new.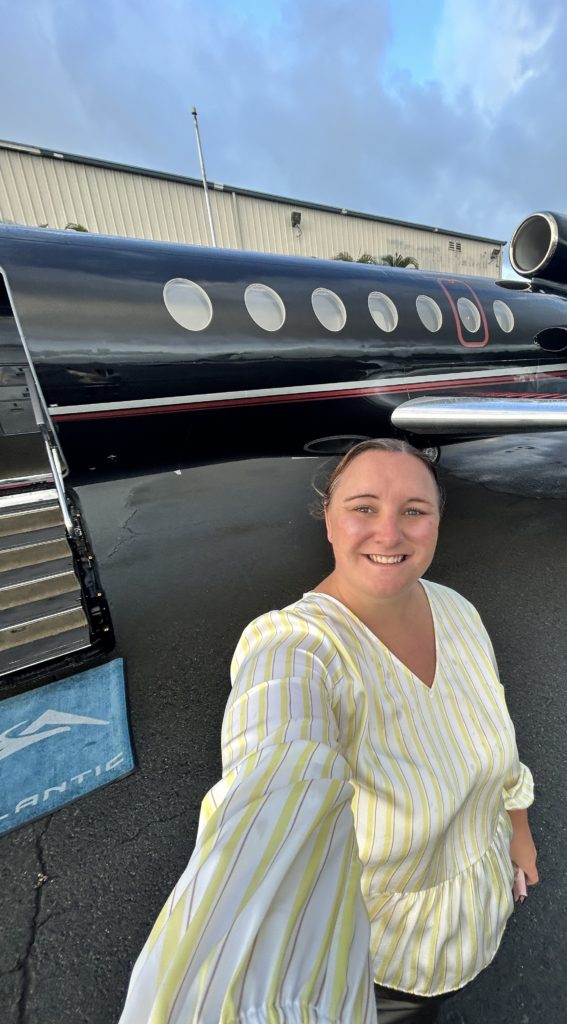 Thankful, grateful, and blessed is how I feel looking back on this journey. I never thought I would move away from home, let alone to Hawaii with my husband and two awesome pups. I also never thought I would be working for a private jet company, but I can't picture myself more in love with any other job. I often hear from potential members that the most stressful part of moving overseas is thinking about how to safely transport their pets to their new home. Let us help you – we can take the stress off of your shoulders so you can enjoy moving to your new home. Pet Jets put me at ease when I flew to Hawaii with my dogs – let us do the same for you! Contact us here to get started: Book Now