Pets bring so much joy to our lives, but one of the most challenging moments is losing a precious fur family member. This week, we heard two of our members lost their precious pups. Losing a pet is incredibly heartbreaking, but we of course want to honor the joy and memories that our pets bring into our lives. Our pets become our shadows and when that shadow is no longer following our every step, it is hard to get past the pain. To remember our pets, we can always celebrate all of the wonderful memories and love they bring us.
Kiska – a beautiful Husky who flew with Pet Jets with her family to their new home in Hawaii last year passed away just a few days ago. Kiska loved running and jumping around her family's yard in Texas and then in Maui. Kim, her human described Kiska as her "light, heart, soul, world, and love." Kiska spent fifteen and a half years with her family.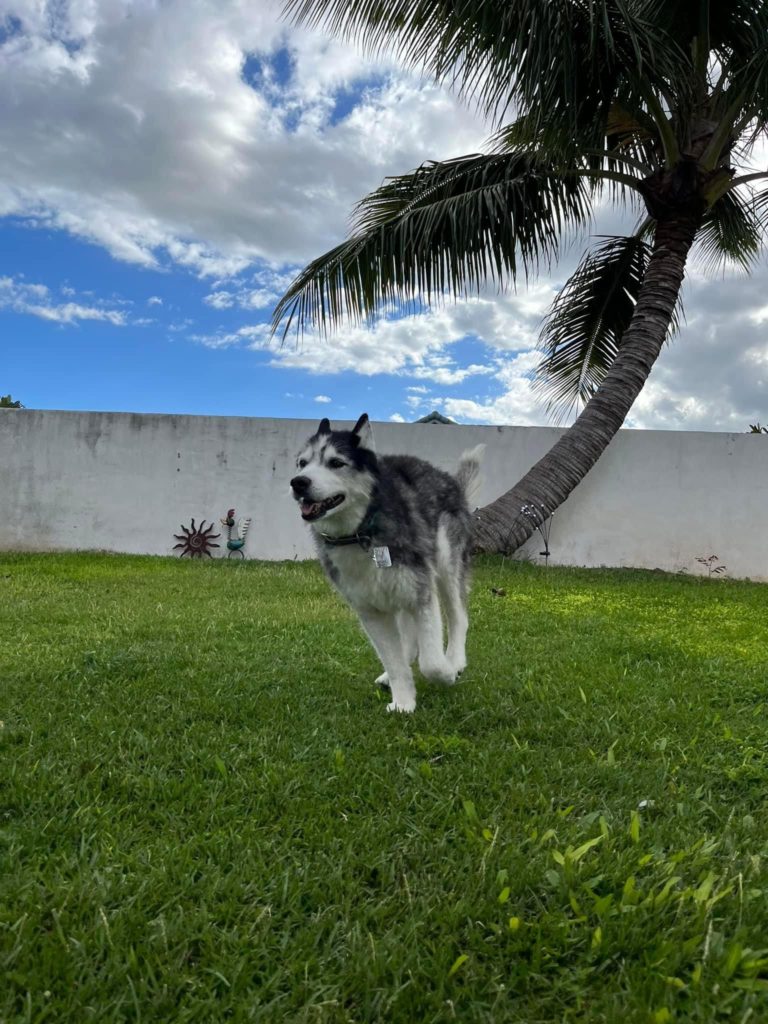 I (Megan) actually flew to Hawaii alongside Kiska and her parents. Below is a photo I snapped of Kiska as we were all flying over to Hawaii to start our new adventures in paradise. I will always remember our flight together and how excited we all were to fly in cabin with our pups with Pet Jets. Kiska lived out her final days in Maui enjoying walks and great weather with her family. Our heart goes out to Kiska's family.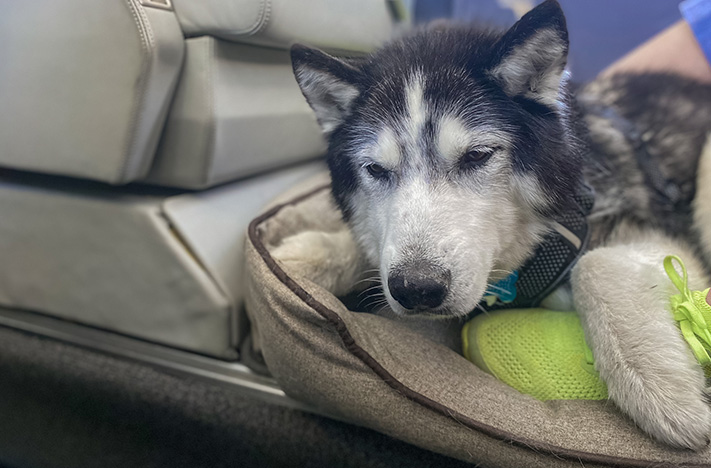 Cooper – whose family recently joined Pet Jets, passed away unexpectedly just days ago. The photos of Cooper show that he greatly enjoyed being outdoors with his family. Hikes in the woods, hunting, and laying on mountain sides and taking in the views were part of Cooper's life he enjoyed with his family. Cooper also enjoyed being around his pup sibling – Lola. Our heart goes out to Cooper's family.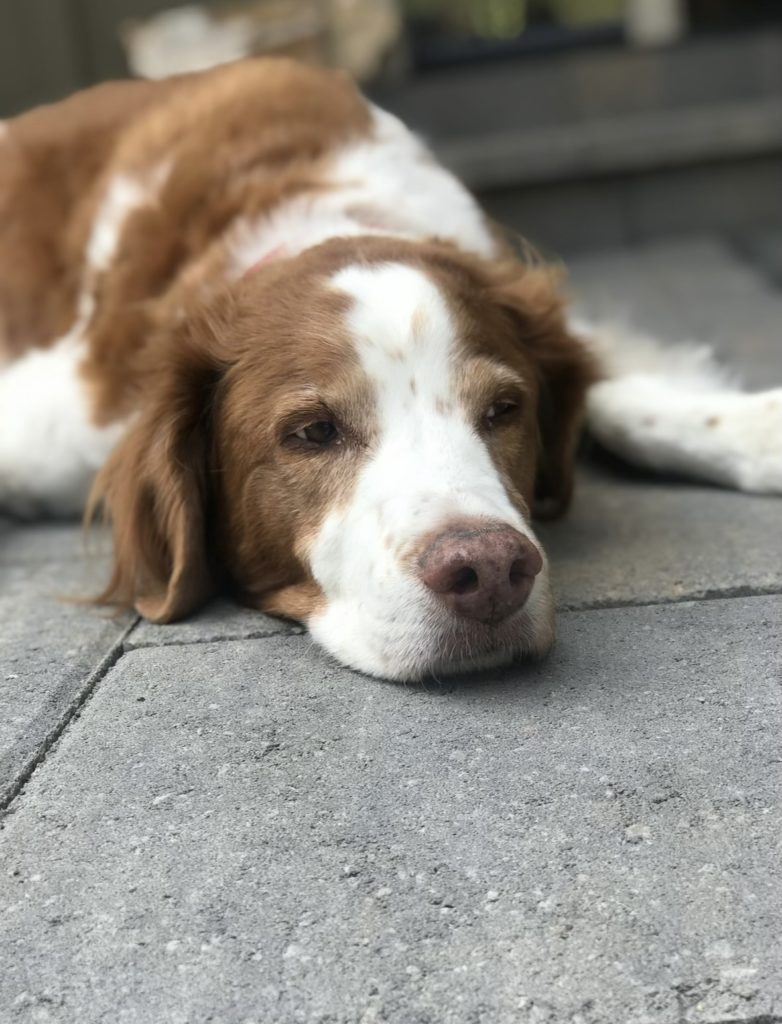 When Pet Jet's members come to us looking for help moving their pets, we hear how important their pets are to them. They describe their personalities, memories they have made with them, and how important it is to keep their pets safe while traveling. Honey and I (Megan) as pet lovers ourselves, always feel heartbroken when we receive news that our member's experience the loss of their pets. It is hard to have the right words for times of deep sadness, but here are the best words we can pass on:
They Will Not Go Quietly
"They will not go quietly, 
the pets who've shared our lives.
In subtle ways they let us know 
their spirit still survives.
Old habits still can make us think
we hear them at the door 
Or step back when we drop
a tasty morsel on the floor. 
Our feet still go around the place 
the food dish used to be, 
And some times, coming home at night, 
we miss them terribly.
And although time may bring new friends
and a new food dish to fill,
That one place in our hearts 
belongs to them…
and always will."
Poem by Paige Wyllis