Many of you have read my story, but today I want to put the spotlight on our CEO, Honey Jimenez Schmidt. The perfect CEO for Pet Jets would be someone who: A. Loves pets of course! & B. Has a wealth of knowledge in the private aviation industry. Honey has a passion for both pets and planes! Not only is Honey the CEO of Pet Jets, but back in 2017 she started her own private jet consultation company – Made to Jetset, Inc. – which focuses on air charter of any kind – with or without pets.
Honey is not a broker who is just looking to work with as many people as possible while banging out quotes left and right. Instead, Honey likes to build lasting relationships and have members return for several flights/trips throughout their lifetime. Even if someone only needs to fly with Pet Jets once for a move, we still want to build a lasting relationship with our member to show we value their family and their pet's experience while traveling. That is why Pet Jets works off of a membership system – the $399.00 retainer/membership fee is a commitment for us to work with our members on various aspects of their travels. Honey can advise members based off of her many years of experience within the private aviation industry. Honey's experience speaks for itself to highlight all of her knowledge within the industry:
Before starting her own company, Honey worked at Le Bas International as an air charter analyst and account executive. Honey managed jet programs for American Express Travel, Boeing, Textron, and NIKE Travel. At Les Bas International is where Honey first connected with the founder of Pet Jets, Brian Fiske. Brian saw Honey's passion for the private aviation industry and had her join him as he grew Pet Jets.
Before connecting with Brian and working as an air charter analyst – Honey was involved in the private aviation industry through the music industry and through being a flight attendant. Honey started her journey in cargo transportation by working in the music touring industry. She worked with headlining acts including Prince, Metallica, Jay-Z, Eagles, Beyonce, and for Broadway shows. Honey also worked as a flight attendant on GIV where she traveled all around the world.
It is rare that someone has worked within so many different roles in an industry, but Honey has extensive background in various areas of aviation. Not only does she have lengthy experience with private charter sales, but she also has extensive knowledge about transporting cargo and providing excellent service on a private jet with details such as catering and jet side transportation services.
With extensive experience and knowledge within the aviation industry, Honey is able to think outside the box to provide solutions to members that are beyond the typical. We always state that Pet Jets and Made to Jetset are "solution based companies" which reflects that Honey is not just a broker, but a consultant who can not only present various options to help people get their families and pets where they need to go. For example, we had a member who wanted to share a private jet in August to get their pup to California – but they decided without someone to share the cost of the flight with that VIP ground transportation would be a better option. Honey found them a great option that quickly and cost effectively got their pup across the country where they all needed to be.
With so many flight experiences under her belt, Honey knows what the best practices are when booking private jet charters. Many people get stuck on only looking at the cost of an option for travel, but Honey always considers safety, stability, and the overall experience for the people and pets. Pet Jets carefully plans out manifests for our flights so that we are giving air carriers a good product. This ensures that private jet travel will continue to be an option for pet owners for years to come.
Honey's husband, Matt Schmidt also works within the aviation industry as well. Matt works as a flight instructor and has over fifteen years of experience managing aircraft fleets across the United States. Matt's talents include – Advanced avionics, Com Sci background, Kali Linux, COM INST, CFI/CFII ASEL AMEL. Matt and Honey also enjoy going flying together!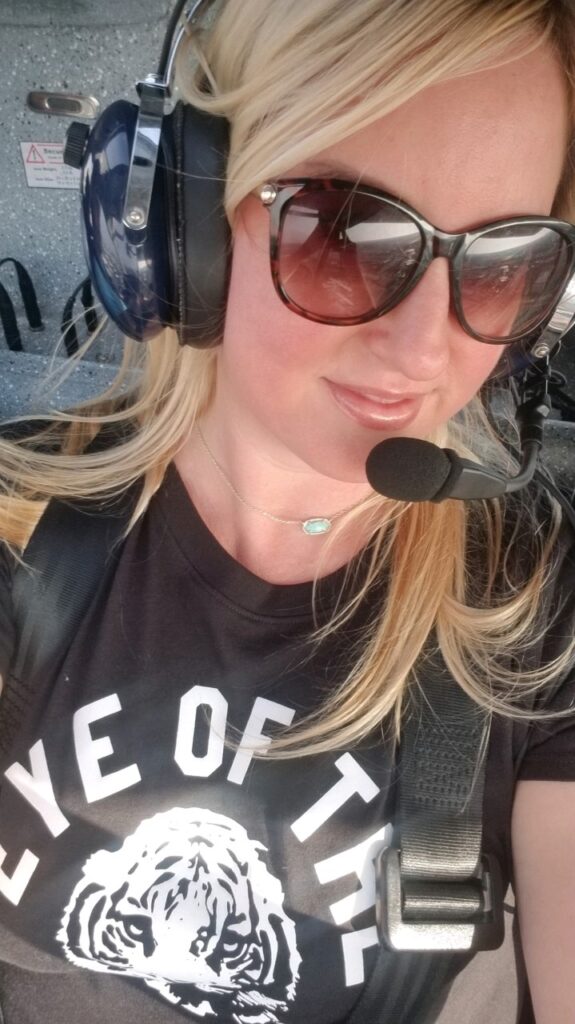 We covered Honey's extensive aviation experience, but now to go into her passion for pets! Below are Honey's two rescue pups – Dotty and Pickles! Honey found Dotty along the side of the road near Disneyland in California. She rescued her and – Dotty was pregnant! Honey took care of Dotty and her pups before finding the pups forever homes. Honey decided to keep one – William – who always goes by his nickname – Pickles.
Just like our members, Honey loves to travel with her dogs. Just this past year they enjoyed several trips to the snowy mountains and go to enjoy the desert this past summer.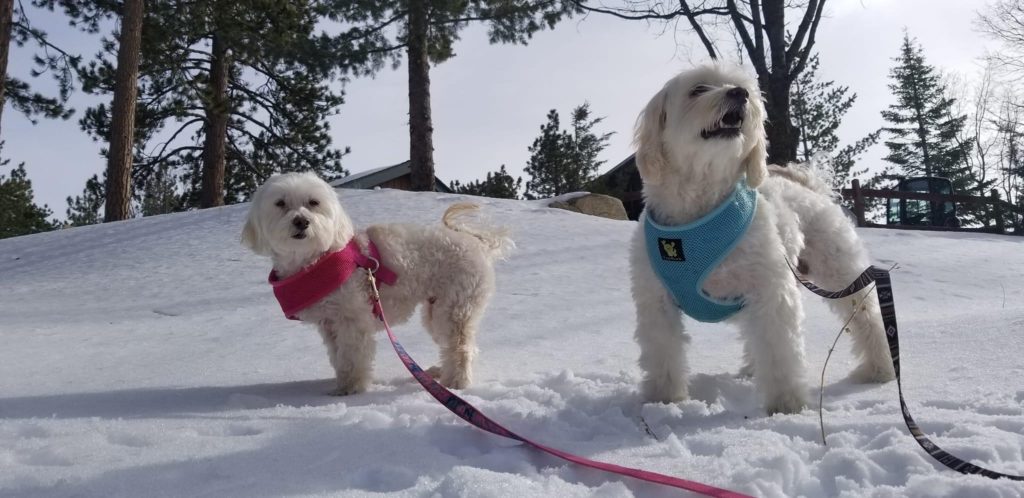 What else sets Honey apart? From my own experience when looking for help with private jet charter for moving with my pets, Honey was the most personable person I spoke to. She called me quickly after I inquired on the Pet Jets website to discuss my travel needs. I spoke with other brokers and other private aviation companies, but many of them pushed contracts over to me with no real explanation or phone call. With my trip being such a big financial and time commitment – I wanted to work with someone who I trusted.
Are you ready to connect with Pet Jets so we can help you travel with your pets? Contact us here: Book Now