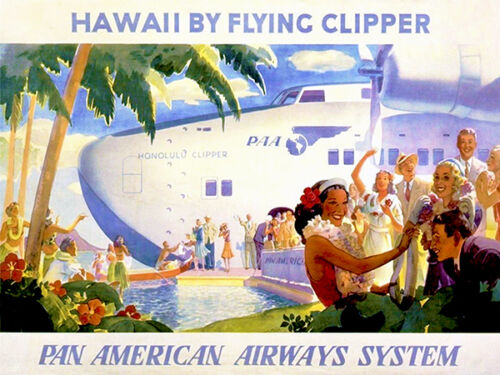 Pet Jets is now offering a new service to Pet Jets Travel Club Members! FLIGHT CRUISES which will be focused on customer experience and adventure travel. Think free flowing champagne, exotic destinations, and a flight attendant there to serve you full meals and drinks of your choice. This will be a new era of travel that focuses back on the traditional services that luxury airlines use to offer. This flight will be more than just a flight, but an experience to go along with the rest of your vacation. If you are ready to leave your pets at home and experience adventure then this is for you!
We have the following opportunities for these once-in-a-lifetime flight experiences:
Flying To Fuji: June 8th – 16th. On June 8th the flight will leave Honolulu and then will arrive on June 9th in Apia, Western Samoa. On June 12th the flight will depart Apia and fly into Nadi, Fiji. The flight will leave Fiji on June 16th and will get back to Honolulu on June 15th.
The New Zealand Adventure: July 15th – 22nd. The flight will leave from Honolulu on July 15th and will arrive in Christchurch, New Zealand on July 16th. On July 23rd the flight will head back to Honolulu and will arrive on July 22nd.
The Changing of the Leaves: October 14th – 22nd. On October 14th the flight will leave Honolulu and will arrive in Osaka, Japan on October 15th after making a tech stop in Micronesia. On October 22nd the flight will leave Osaka and will arrive back in Honolulu that night.
The Tropical Tahiti Trip: November 11th – November 19th. The trip will start in Honolulu on November 11th and arrive in Papeete, Tahiti the same day. On November 15th the plane will leave Tahiti and head to Rarotonga, Cook Islands. On November 19th, the plane will head back to Honolulu.
A few of the VIP services will include:
Full service catering selected before the flight
Unlimited champagne
In-cabin flight attendant
The private jet on stand-by for you during your trip
These experience flights are going to be the ultimate VIP service for travelers. If you are interested in one of our flight cruises please contact us today!