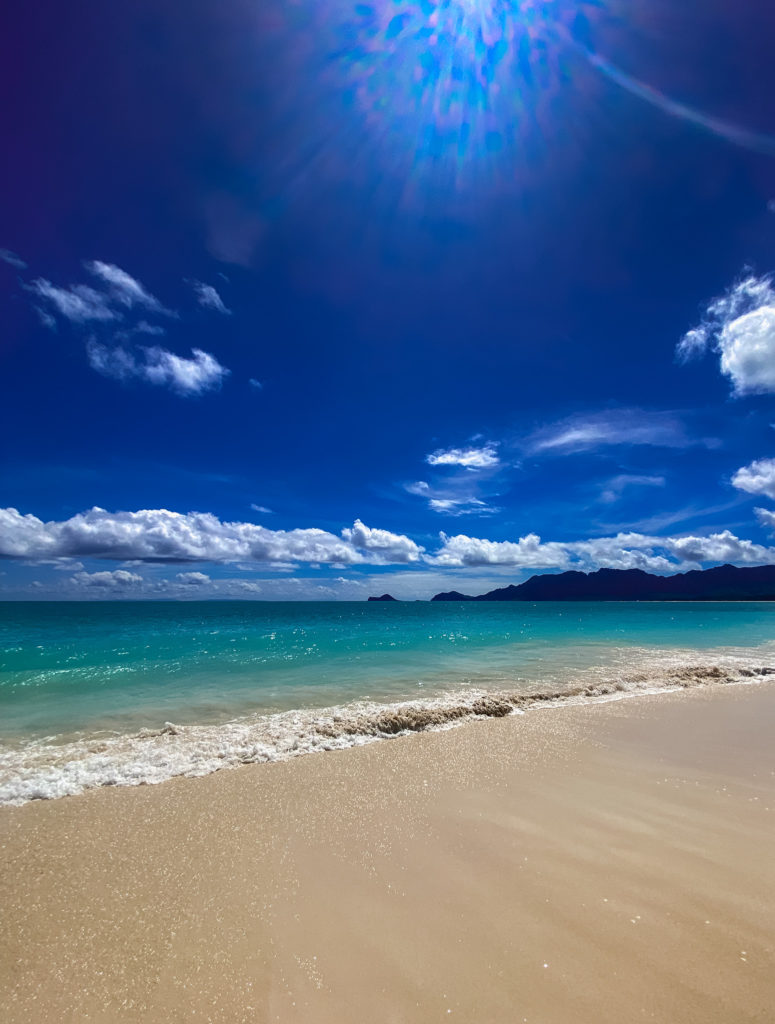 My #1 favorite beach on Oahu is Bellows Field Beach. Located on Oahu's windward side near Kailua, this beach offers unmatched beauty. The beach offers gorgeous blue water, white sand, and views of the southern coastline and mountains in the background. You will also find Kailua, Waimanalo, and Lanikai beaches along Oahu's eastern coast. Lanikai offers views of the Mokalua Islands as you look out into the ocean. The water is normally calm and warm making it perfect for swimming. Oahu's east side beaches are some of the best I have ever seen.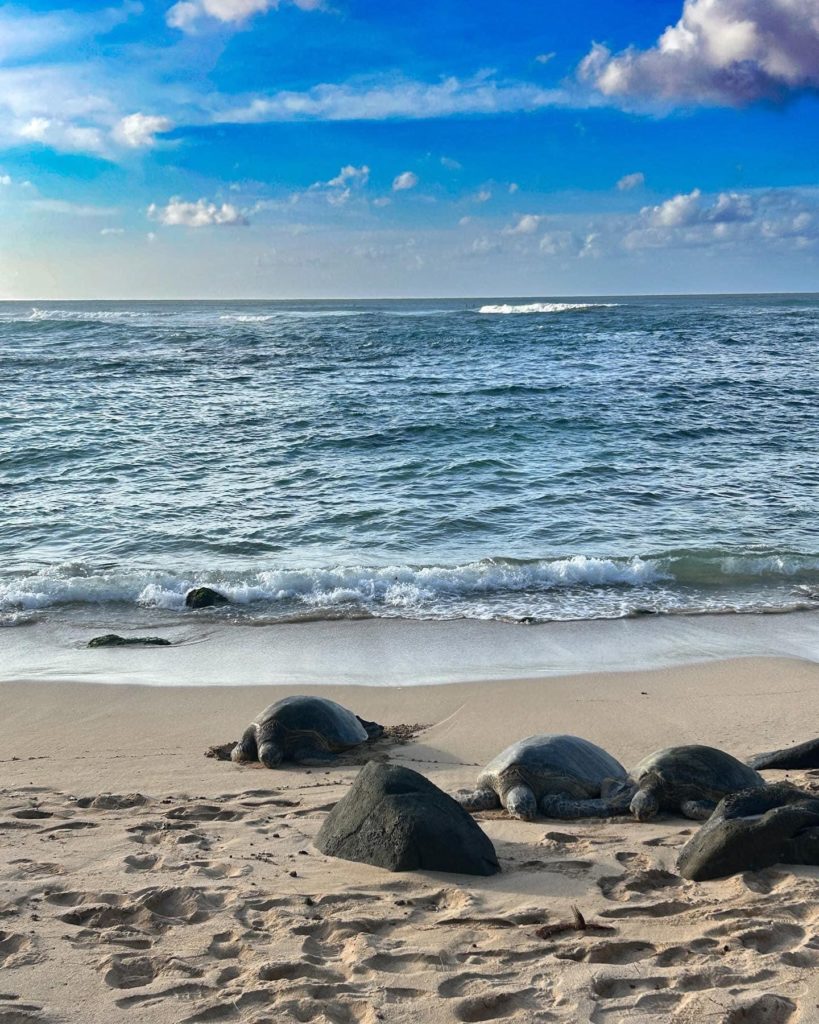 Every time I stop at Laniakea Beach I see several sea turtles. I have also seen a Hawaiian Monk Seal, surfers, and gorgeous sunsets at this beach. During the winter months, this beach has rough waves which make it not swimmable for the average person. In the summer months, you can snorkel and swim while enjoying the sights of sea turtles in the distance. This beach has picturesque volcanic rock and palm trees lining it's shores. This is the perfect place to see green sea turtles and possibly other Hawaiian wildlife. Always respect the animals by keeping distance between you and them.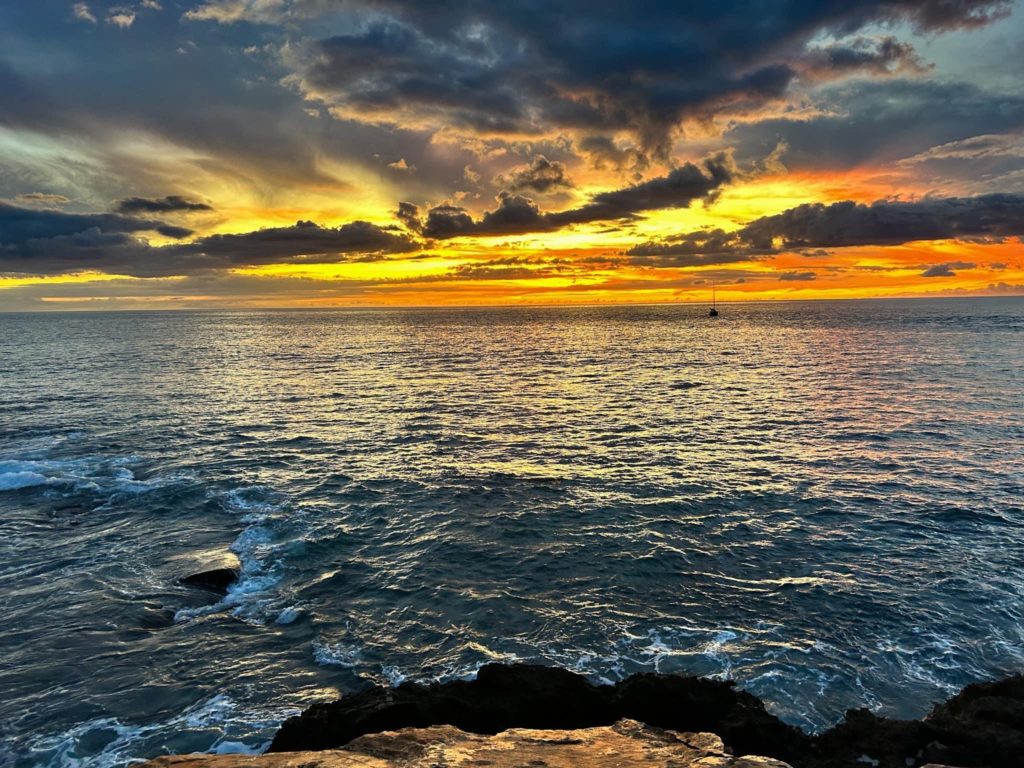 Electric Beach is located on Oahu's leeward side of the island near a power plant. The power plant makes the waters at the beach warmer than other areas which attracts an abundance of sea life. Every time I have been at Electric Beach, I see turtles swimming down within the reefs. I even swam above a sea turtles while out in the deeper waters on the beach. Because of its location on the west side of the island, it also offers wonderful sunset views.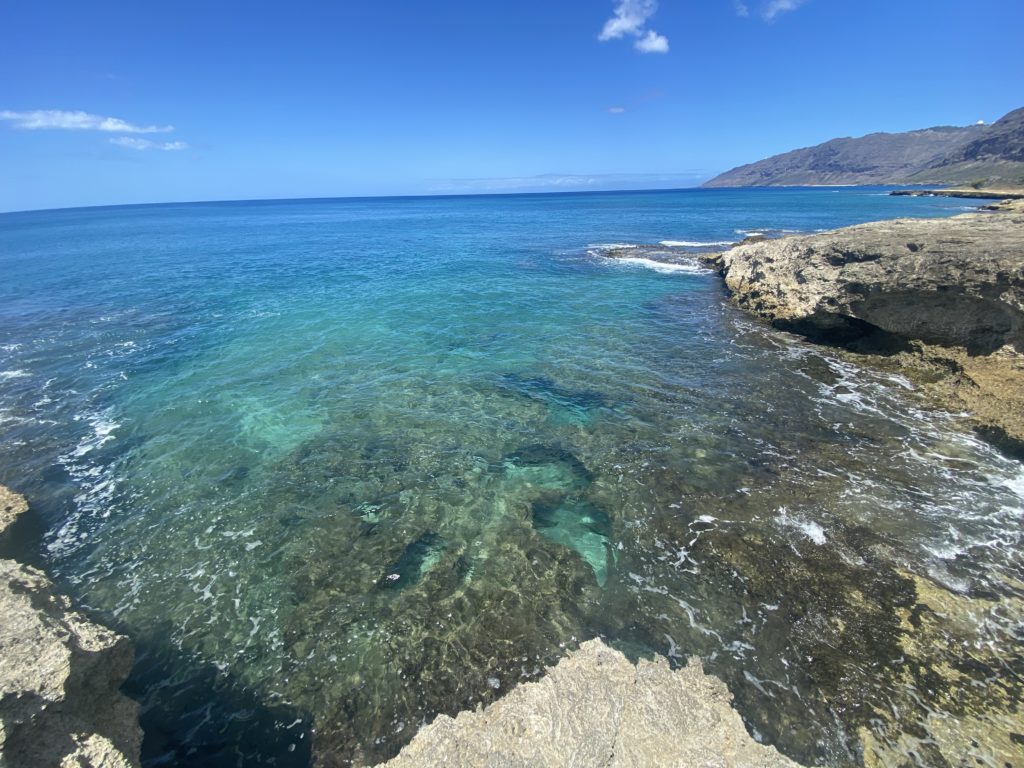 This is not necessarily a beach destination as much as it is a hike and a scenic point. Kaʻena Point State Park offers an off the grid feel that is hard to find anywhere else on Hawaii's busiest island. Located on the northwestern tip of the island, this park offers uncrowded hiking trails and serenity that I have yet to find anywhere else on Oahu. I have caught glimpses of sea turtles swimming in the ocean and seals laying in the sun along this coastline. If you enjoy wide open spaces, mountain views, and scenic coastlines then a visit to this park is for you.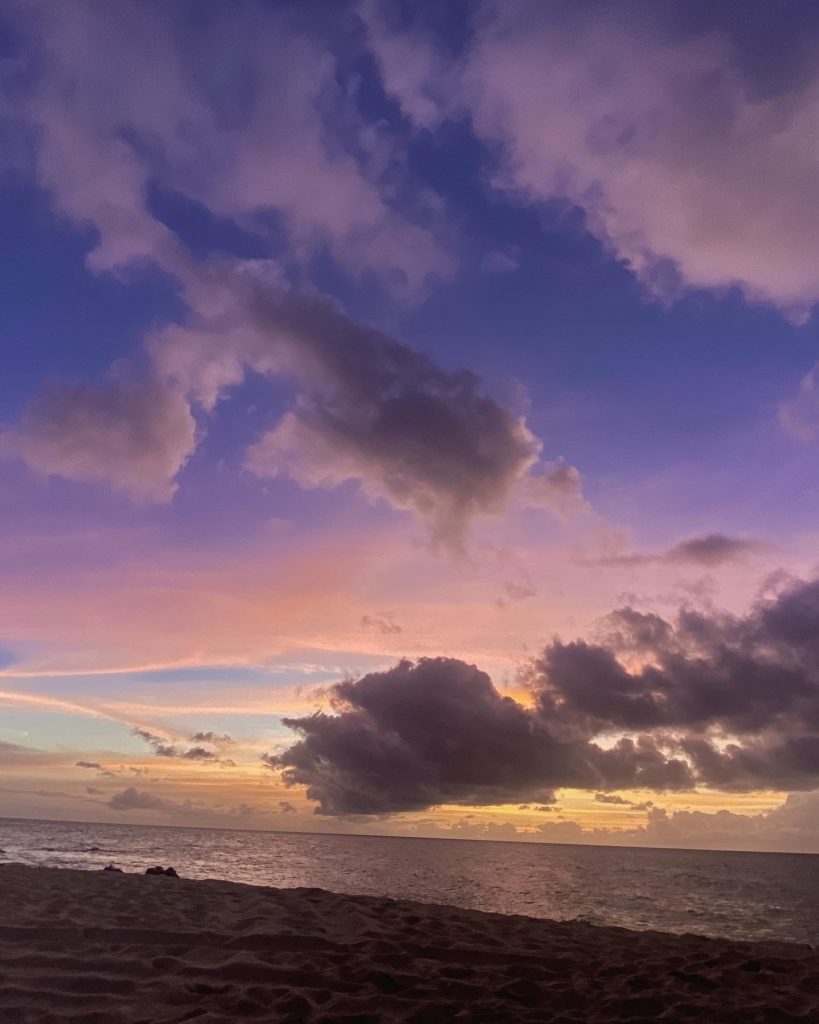 I watched my first ever Oahu sunset at Sunset Beach with my husband when I first arrived on island. This beach offers huge amounts of beach and huge waves. Even when many people are out enjoying Sunset Beach, it is so large that you can easily find your own uncrowded spot in the sand. In the winter months, you will see surfers riding the large waves, but in the summer it is calm enough for swimming. This is one of my favorite beaches to watch the sunset on Oahu.
I have yet to see the beaches of Maui or Kauai, but I have loved the diversity of the beaches on Oahu and The Big Island. What is your favorite Hawaiian beach?