Friday in Hawaii isn't just Friday, it's #AlohaFriday! It's currently sunny and 75 here on the island! Back home in Ohio, it's about 30 degrees cooler and the beach isn't just a short drive away. Stormy and Gizmo certainly miss playing in the snow back in Ohio, but they also love rolling in the sand at Sunset Beach here on Oahu. We love taking them to the North Shore for walks where th can feel the trade wind breeze and see beautiful sunset skies.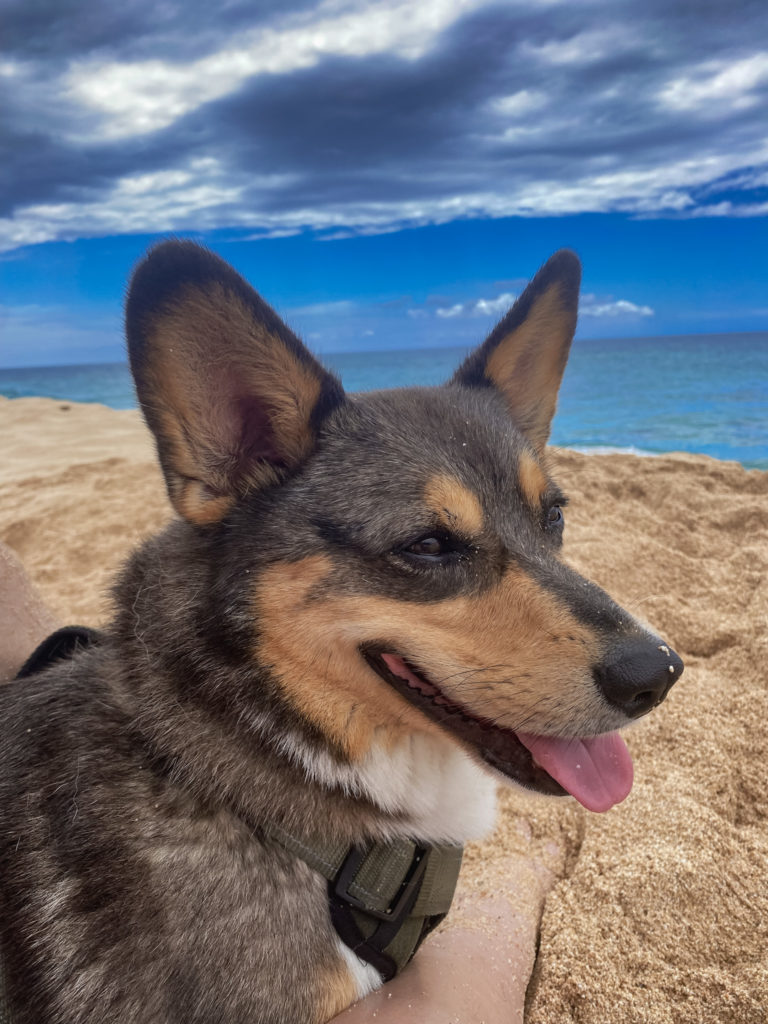 Our Hawaiian adventures started with our flight to Oahu with Pet Jets. If you are planning a move to Hawaii with your pets, but need help navigating flying them to the island or completing paperwork then let us take the stress out of your move by taking care of it for you. The idea of moving to Hawaii is a dream, but completing all of the steps to making that dream a reality can be daunting.
We can help make your dream of moving to Hawaii with your pets a reality. After moving my dogs from Ohio to Oahu, I know I can help others through the process so they can enjoy moving to their new home in Hawaii.
I'm off to the beach to enjoy this #AlohaFriday! Have a great weekend, everyone!